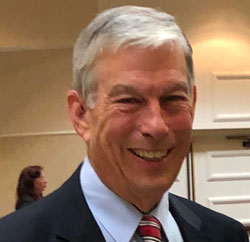 Mike graduated from Clarion University with a Bachelor of Science in Business Administration. After 40 year in the financial services industry, He recently retired from the financial services company that he cofounded in 1998 and served as the company's President and CEO for almost 20 years. In 2018, Mike joined The John Maxwell Team as a Certified Independent Speaker, Coach & Trainer.
Before moving to Columbus, Mike served in his community as a:
Member of the Financial Planning Association where he served on the Board of Directors co-chairing the advocacy committee for government relations.[FPA]
Board member and President of the Pittsburgh Chapter of the National Association of Insurance and Financial Advisors. [NAIFA]
Member of Financial Services Institute.[FSI]
Board Member and President of the National Association of Christian Financial Consultants.[NACFC]
Member of the Financial Network Advisory Board.
Elder and past Chairman of the Elders at The Bible Chapel.
Founding Board Member and Past President of The Endurance Foundation.
In 2014 Mike served as the finance team leader for the Festival of Hope with Franklin Graham in Pittsburgh, Pa.  Mike moved to the Columbus, Ohio area with his wife of 49 years to me closer to his family. He and Cathie have 3 children and 6 grandchildren.  My wife 48 years and I just moved here from Pittsburgh, Pa to be near our children (3) and our grandchildren (6).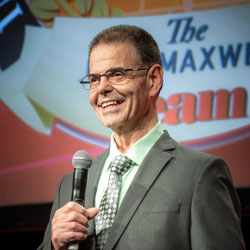 In 2020 we lost a great friend and valued colleague.  Bob was a wealth of knowledge and shared so many insights over the years for hundreds of business leaders throughout his career.  He will surely be missed.
Over the last 48 years I have served in several positions from entry level to middle management to CEO in the corporate world. Along with the management positions in the corporate world I have also served in several positions in non-profit organizations. Over the years I have learned how to deal with both paid and volunteer positions. I bring a vast amount of experience to the table as a Speaker/Trainer/Coach to current and future leaders. I am a certified member of the John Maxwell Team and I'm also certified as a DISC consultant in the area of personality indicators.
Along with my accomplishments in the corporate world I have also learned how to overcome major obstacles in my personal life. In October of 2015 I became ill and in December of 2015 I was diagnosed with Pancreatic Cancer and underwent a "Whipple" procedure and several months of chemo and radiation treatments. I believe I am still here to share my knowledge with both the current and future leaders and train them to reach their goals despite any obstacles that may come their way.